Last Updated on December 13, 2020 by Cass County Online
Compiled by Michelle Dials
Taking a drive to see the lights was a fun family adventure long before 2020!
Here are a few of the displays in our area:
Logansport Christmas in the Park
The lights in Spencer Park in Logansport are on from dusk to dawn through January 3. Enter from East Broadway and Cass Plaza Road. You can scan a QR code at the end to make a donation! You can check their Facebook page here.
---
Lights in the Airpark (Miami County)
Grissom Air Museum is hosting their first-ever Lights in the Airpark, inviting guestss to enjoy light up displays of their Cold War era aircraft, see the guard tower transformed into a light up Christmas tree, check out the indoor museum and more. Gates open at 4:30 p.m. and close at 9 p.m. Thursdays through Sundays through January 3. Admission is $5 per person, with free admission for kids five and under. Grissom Air Museum is located on the Grissom Air Reserve Base on U.S. 31, about 10 miles south of Peru and 15 miles north of Kokomo. More info here.
---
Pulaski Christmas Lights
The Village of Pulaski invites everyone to come and share in its labor of love, drive through the small town and return home with a warm feeling of fellowship and peace, shared by all who made 'A Gift to Brighten Your Christmas' possible." Pulaski is located on State Road 16, southwest of Winamac. Lighted displays will be lit from 5-11 p.m. nightly through Friday, January 1. More info here.
We Care Park (Howard County)
This is the 26th and final year for the popular Christmas displays at We Care Park in Kokomo. Open from dusk each evening until about 930 p.m., through December 25. The park is located on East Gano Street on the north side of Kokomo. Find more info here.
City of Lights Holiday Display (Howard County)
Drive through Highland Park to see more than 50 light displays. Highland Park is located at 900 W Deffenbaugh St, Kokomo, IN 46902. More info here.
Seiberling Mansion (Howard County)
The Seiberling Mansion in Kokomo is open for tours, but you can also take a virtual tour at https://www.facebook.com/HCHistory. Get more info here.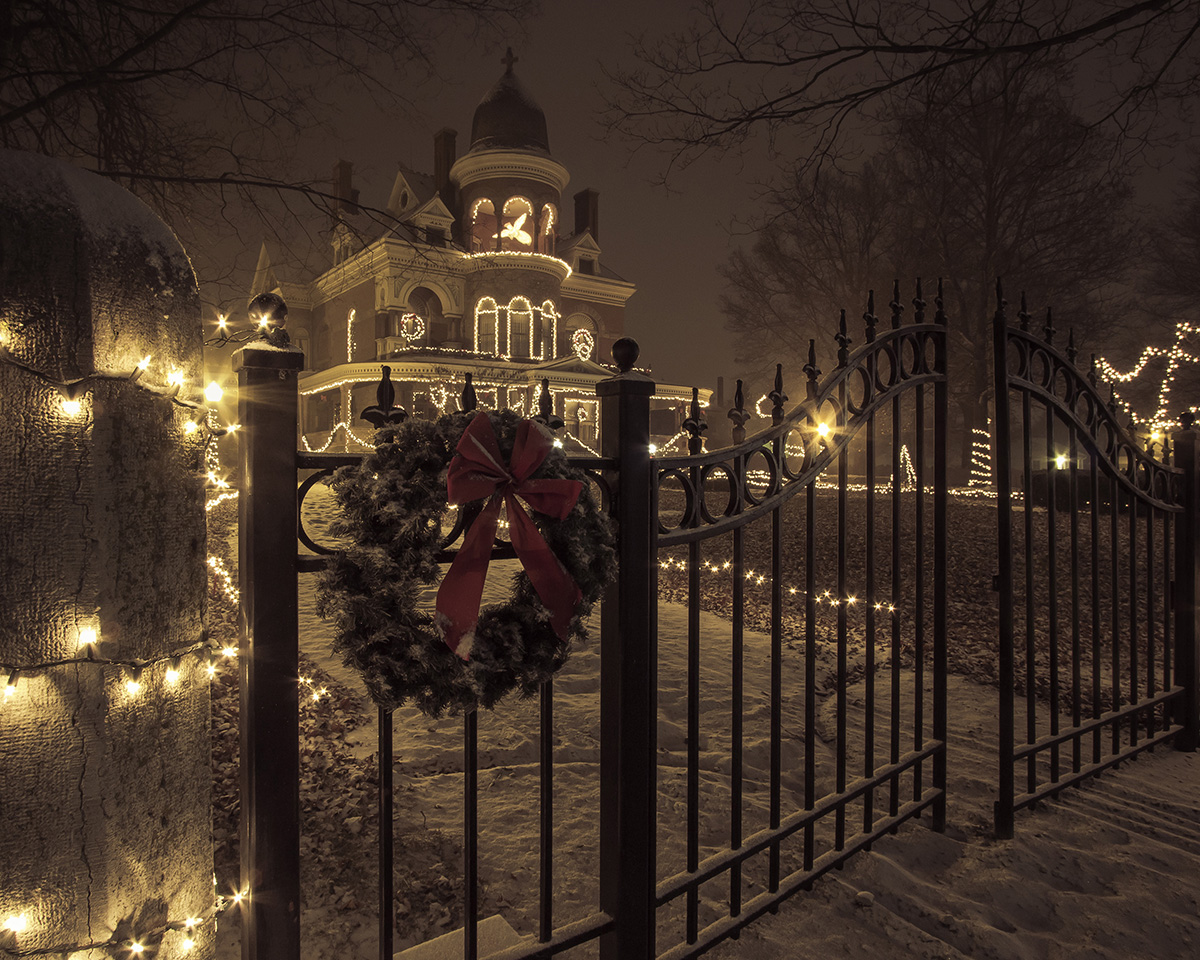 Rossville Christmas Light Display
A 91-year-old Rossville resident has a tradition of setting up an elaborate light display outside his home. WLFI reports that the lights will still be shining this year, while Calvin Cottrell is recovering after breaking both legs. Check out the display at 3113 W County Rd. 800 N Rossville, IN 46065 from 6-10 p.m. through Dec. 29. Rossville is located on SR 26 in Clinton County. Read the story from WLFI here.
Check out a list of other holiday displays around the state, compiled by Visit Indiana here.
And, take a drive (or multiple drives) through your community as well.
Cass County residents have put together some amazing displays in their own yards!