Last Updated on August 11, 2020 by Fisher Funeral Chapel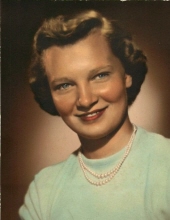 Janet E. Doran Hill passed away on October 2, 2019, at her home in Virginia Beach, Virginia, at the age of 83.
Born August 29, 1937, in Logansport, Indiana, she was the daughter of the late Duane and Cleo Bailey Doran.
Janet was a 1955 graduate of Peru High School. She went on to pursue a career with Schneider Electric (formerly Square D) and gave 35l years of loyal employment until her retirement in 2002.
Following her retirement, Janet moved to the Port Orange/Daytona Beach area in Florida to be near her sister, Judy. There, she was very active as a hospice volunteer. Janet loved the sunny weather and working in her yard – even mowing her grass until the spry age of 80. Most recently, in 2018, she moved to Virginia Beach to be closer to one of her three sons and his family.
Surviving her are sons Jeff Hill (Divide, Colorado); Gary Hill (Virginia Beach, Virginia) and Drew Hill (Daytona Beach, Florida) as well as their respective wives; one sister, Judy Joslyn, and her husband Vince (Port Orange, Florida); and five grandchildren: Jon Tyler Hill, Russell Hill, Bailey Hill, Tyler Hill, and Brooke Hill.
Janet was preceded in death by one brother, Roger Doran.
A gathering of family and friends will take place on Thursday, August 20 from 11 a.m. to 1 p.m. in Fisher Funeral Chapel, 1801 Chase Road, Logansport, IN.
Burial will be in Eel River Cemetery.
Memorial contributions in Janet's memory may be made to the St. Jude Children's Research Hospital.