Last Updated on October 18, 2020 by Fisher Funeral Chapel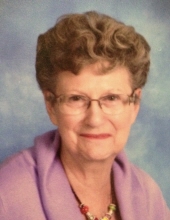 Rosemary Eileen Vernon, 82 of Logansport, passed away at 7:00 a.m. Saturday, October 17, 2020, in Miller's Merry Manor.
Born June 29, 1938, in Logansport, she was the daughter of the late Richard and Helen (Morris) Grace.
On June 26, 1954, in Logansport, she was married to John Edwin Vernon. He preceded her in death January 2, 2004.
Rosemary was a graduate of Logansport High School. She and her husband had owned and operated Johnny's Grocery Store on West Market Street as well as Verny's Grocery at 17th & Smead Streets. When her children were young, she assisted as a volunteer in many ways, including serving as the president of the Parent Teacher Association. Rosemary loved children and used her skills as a teacher's aide for over 17 years with the Logansport Community School Corporation. She was retired from the Cass County Assessor's office where she had worked for ten years.
Blessed to be a part of two church congregations, Rosemary was active at the Vineyard Community Church where her son, Bruce, serves as pastor and the First United Methodist Church. She was baptized by her son at a special ceremony held at the YMCA pool. Over the years, she served in many capacities from Sunday School teacher to board member, always cheerful in her work for the Lord. Rosemary had served as president of the Church Women United. The Salvation Army's mission was dear to her heart as a former board member and volunteer. She was instrumental in starting Coats for Kids and was a devoted volunteer during the Red Kettle Campaign every Christmas Season. She was involved in the Hershey Track program, Habitat for Humanity, the American Cancer Society and the American Heart Society. Rosemary enjoyed sewing, reading, doing puzzles and cheering for her grandchildren at all of their extracurricular events.
Over the years, Rosemary and John welcomed several exchange students into their home. She had served as a Literacy volunteer tutor and a counselor for mentally challenged adults and children. In 2005, Rosemary was honored by the Indiana Family and Social Services Administration as Area V's Older Hoosier of the Year.
Rosemary is survived by five children: Vicki (Bill) Byrd, Larry ( Lora Leigh) Vernon, and Bruce (Andrea) Vernon, all of Logansport, Karen Hargrove, Kentucky, and Jon (Diann) Vernon, Lafayette; one sister, Barbara Grace Lewis, Kokomo; grandchildren, Emily (Aaron) Metheny, Rachel (Trent) Huffman, Samantha (Godwin) King, Heather (Scott) Phillips, Dominic (Veronica) Vernon, Andrew (Christen) Vernon, Lauren (Thomas) Akers, Karoline Hargrove, Garrett Hargrove, Matthew (Emily) Metz, Luke (Aubriel Wooley) Vernon, Kailey Vernon and Karlee Vernon; 22 great-grandchildren; three great-great-grandchildren; and several nieces and nephews.
She was preceded in death one son, John E. Vernon, Jr., who died in February of 1958; and five siblings, Arthur Grace, Ralph Grace, Donald Grace, Betty Grace Ellars, and Dolores Grace Bonnell.
A Funeral Service celebrating Rosemary's life will be held at 1 p.m. Friday, October 23 in Fisher Funeral Chapel with Pastor Mike Dominick officiating.
Interment will follow in Mount Hope Cemetery.
Friends will be received from 11 a.m. to 1 p.m. Friday prior to the service in the funeral chapel.
Memorial contributions may be given in Rosemary's memory to the Vineyard Community Church and the Logansport Memorial Hospital Foundation.
You may share memories and words of comfort on Rosemary's Tribute Wall at www.fisherfuneralchapel.com.