Last Updated on December 22, 2020 by Fisher Funeral Chapel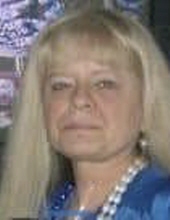 Cheryl Huntsman, 67, Indianapolis, passed away Monday, December 21, 2020, at her sister's home in Logansport.
Born July 29, 1953, in Indianapolis, she was the daughter of the late Berine and Erine Abbott.
She was married in Indianapolis to Gordon Huntsman, who preceded her in death.
Following her high school graduation, Cheryl entered the phlebotomy certification program to work as a phlebotomist for many years. To earn extra money, she also worked as a bartender. She also enjoyed playing darts. Cheryl was an avid Colts fan and loved attending the Indianapolis 500.
Surviving are two brothers, Rick (Neneth) Abott, Dave (Ann) Abbott; one sister, Deborah Smith; nieces and nephews, Vincent Retartha, Brandon Abbott, Heather Abbott, Jennirfer Soots, Jessica Soots, Carla Abbott, Danielle Abbott, and Kelsey Abbott; and Tigger, her feline companion for 18 years.
She was preceded in death by her nephew, Jason Soots.
There will be no services.
You may share memories, photos and condolences on Chreyl's Tribute Wall at www.fisherfuneralchapel.com.