Last Updated on December 31, 2020 by Fisher Funeral Chapel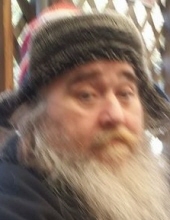 Lynn Jackson "Jack" Sturdivant, 61, Logansport, passed away Sunday, December 27,, 2020, at the Community Howard Health Hospital.
Born December 7, 1959, in Logansport, he was the son of the late Albert Lee and Mary Louise (Blevins) Sturdivant.
While a resident at Chase Center, especially during this past year, Jack enjoyed keeping in touch with family and friends on his computer. Jack loved watching sports and was an avid Colts fan. He also loved video games and a good movie.
Surviving are two brothers, Clifford Dale "Tim" Minter, Winamac, and Allen Minter, Logansport; one sister, Gail Wheetley, Logansport; and several nieces and nephews including a nephew he was very close to, Charlie Minter.
A Memorial Service at Ever-Rest Memorial Park is planned at a later date. Burial will follow the ceremony at the Ever-Rest Chapel.