Last Updated on January 18, 2021 by Fisher Funeral Chapel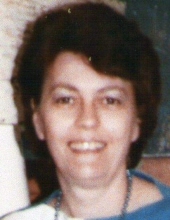 Martha Jane Boughton, 82, Logansport, passed away Sunday evening, January 17, 2020, in the comfort of her home with her son, Brian, by her side.
Born August 27, 1938, she was the daughter of the late Byron and Ethel Wagoner.
She was married to William "Bill" Boughton, who preceded her in death in 2010.
A homemaker, enjoyed crafting, quilting, and playing the piano. Before retiring, she had worked as a sales associate at Walmart.
She is survived by three children: Deborah St. Julien, Fairport, New York; Brian Boughton, Logansport, and Jim Boughton, Vacaville, California; five grandchildren; and eight great-grandchildren.
Martha was preceded in death by one son, David Boughton; one brother; and five sisters.
There will be no services. Arrangements are entrusted to Fisher Funeral Chapel & Cremation Services.
You may share memories, photos and condolences on Martha's Tribute Wall at www.fisherfuneralchapel.com