Last Updated on January 18, 2021 by Fisher Funeral Chapel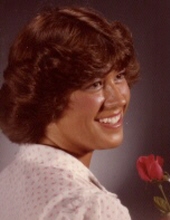 In the comfort of her home with her family she loved so much by her side, Robin Lynn Price, 56, of Logansport, closed her eyes to the pain of this world on Sunday, January 17, 2021, after a courageous battle with cancer.
Born June 10, 1964, in Huntington, she was the daughter of James "Jim" and Beverly (Vought) Shivley, who survive in Huntington. She grew up in a loving home and was very close to her family.
On June 11, 1988, in the Huntington Church of the Brethren, Robin was married to Jim Price, who survives. They celebrated 32-1/2 years of love and laughter.
From this union, she was blessed with four precious and unique daughters, Lindsay Price (Chelsea Helgason), of Muncie, Chelsea (Tyler) Cosgray, of Monticello, Madyson Price, of Fountain Square, and McKenzie Price (Espen Langseth Folkestad), of Oslo, Norway. She was also blessed to be given the second name of "Mimi" by her grandbabies, Bella, Patton, and Harrison Cosgray;
Robin was a 1982 graduate of Huntington High Schoool. She was employed with Logansport Memorial Hospital for 15 years, working in registration and most recently, with the Cancer Care Center. Robin had worked for many years as a preschool teacher at Stillwater Academy and later ran a daycare out of her home.
Always full of creative ideas, Robin used her talents to bring smiles to peoples' faces. She was an excellent baker and had previously operated a cupcake business out of her home. She loved crafts and turned that hobby into a jewelry making venture. Whatever activities her children were involved in, Robin was right there to support them and volunteer.
Robin attended the Anoka United Methodist Church and drew great strength from her faith and the many who have been praying for her during this time. She surrounded herself with many different friend groups and enjoyed going out to eat, dancing, hanging out poolside, walks along the beach and crafting projects.
She will be remembered as a supportive and loving wife, mother, daughter, grandmother, sister and loyal friend to all who knew her.
Also surviving are her sister, Dawn (Troy) Irick, Huntington, brother, Chad Shivley (Nicole Scheiman), Huntington; her nieces and nephew, Molly (Matt) Bucher and Shaylyn (Darek) Beverly. and Patrick (Liz) Irick, all of Huntington; three great nephews; her mother-in-law, Ann West, North Fort Myers, Fl, step-mother-in-law, Cindy Price, of Wabash, brother-in-law, Jeff (Cynthia) Price, Peru;, sisters in law, Jenni (John) Mohr, Indianapolis, and Janet (Marsha) Price-Lutz, of Terre Haute; step-sisters-in-law, Char (Rod) Price-Kelsheimer, and Cher (Derrick) Moore, all of Wabash; step-brother-in-law, Pug Price, Fort Wayne; and several extended family members.
She was preceded in death by father-in-law, George Price and her step-father-in-law, Joe West.
A private service will be held in Fisher Funeral Chapel. Interment will be in the Mount Hope Cemetery in Logansport. A Celebration of Life will be held at a later date.
Memorials, in Robin's memory, may be given to the Memorial Hospital Foundation to be used for the benefit of patients in the Cancer Care Center.
You may share memories, photos and condolences on Robin's Tribute Wall at www.fisherfuneralchapel.com.