Last Updated on March 3, 2021 by Fisher Funeral Chapel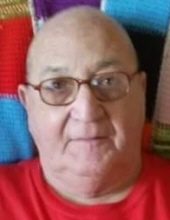 Harold Conklin, 83, Logansport, passed away Sunday evening, February 28, 2021, at his home.
Born December 8, 1937, in Metea, he was the son of the late Clarence J. and Agnes A. (Grandstaff) Conklin.
On October 28, 1960, in Logansport, he was married to Rose Marie (Shackelford) Conklin, who survives.
Harold was retired from National Friction where he had worked as a foreman for many years.
An avid outdoorsman, Harold loved fishing, hunting and camping. He was a beloved husband, father and grandfather who will be greatly misssed.
Surviving with his wife of 60 years, Rose Marie Conklin, are two sons, Ronald Conklin, and Dale (Kat) Conklin, all of Logansport; one daughter, Debra (James) Phillipy, of Wabash; and one brother, Donald Dean Conklin, Cape Cod, Massachusetts. Harold was also blessed with many grandchildren; great-grandchildren and great-great-grandchildren.
He was preceded in death by two sons, Lester and Frank Conklin; one daughter, Judy Conklin Miller; one brother, Duane Conklin; and one great-granddaughter, Kaylee Conklin.
A Funeral Service celebrating Harold's life will be held at 1 p.m. Saturday, March 6, in Fisher Funeral Chapel with Kelly Spencer officiating.
Burial will follow in Ever-Rest Memorial Park.
Friends will be received from 11 a.m. until the time of the service in the funeral chapel.
You may share memories and condolences on Harold's Tribute Wall at www.fisherfuneralchapel.com.