Last Updated on April 7, 2021 by Fisher Funeral Chapel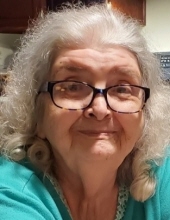 Sandra Sue Bixler, 80 of Young America, went to be with the Lord on Easter Sunday, April 4, 2021.
Born September 21, 1940, in Logansport, she was the daughter of the late Robert Sylvester and Helen Viola (Toothman) Odom.
On May 29, 1971, in Logansport, she was married to Sidney Bixler. He preceded her in death May 28, 2018.
A homemaker, Sandy loved life and was the strength of her family, especially for her daughter. Sandy loved her family so much, she had a special place in her heart for each and every one of them. She cherished each moment spent with her daughter and son-in-law, her grandchildren and her brothers and sisters. Sandy loved unconditionally with a strong faith and a forgiving heart making her life an inspiration and a lesson to all who knew her.
Surviving are Daughter, Maryhelen (Chad) Howard; sisters, Patty Razer and Janie (Glen) Jarvis; brother, Bob (Pam) Odom; grandchildren Patrick (Lindsey) Malone, April Malone, Ashley (Ty) Kennedy, Michael Schoenradt, Autumn (Aaron) Huggins, Savannah (Tori) Freshour; sixteen great-grandchildren; twelve nieces and nephews, and several great-nieces and great-nephews.
She was preceded in death by her brothers, Don and Mike Odom.
A Funeral Service celebrating Sandy's life will be held at 1 p.m. Saturday, April 10 in Fisher Funeral Chapel.
Burial will follow in Davis Cemetery, near Burnettsville.
Friends will be received from 11 a.m. – 1 p.m. Saturday, prior to the service in the funeral chapel.
You may share memories and offer condolences on Sandy's Tribute Wall at www.fisherfuneralchapel.com