Last Updated on June 6, 2021 by Fisher Funeral Chapel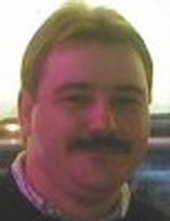 William Joseph "Bill" Carrier, Jr., 56, Logansport, passed away unexpectedly Sunday, May 30, 2021, at the Research Medical Center in Kansas City, Missouri.
A long-haul driver contracted with FedEx, Bill was diagnosed with Covid-19 two weeks ago while on the road. He was making progress and was hoping to be able to come home when he suddenly took a turn for the worse.
Born June 21, 1963, in Logansport, he was the son of Doris Marie (Smith) Carrier Steele, who survives, and the late William Joseph Carrier, Sr., who died in 1968 when Bill was just 4 years old.
On June 3, 2013, in Logansport, Bill was married to Maria G. Arambula, who survives.
Bill was baptized at the former St. Bridget's Catholic Church. He enjoyed hunting and computers.
Surviving with his wife, Angelica Carrier, and his mother, Doris Carrier, both of Logansport, are two brothers, William "Brad" Carrier (Shawna Cahre), and Joe Steele II, both of Logansport; two nieces and one nephew along with their children; and two step-sisters, Nyla Buck Walton, and Chris (Ray) Bean, Logansport, and their families.
In addition to his father, he was preceded in death by his stepfather, Joe Steele, Jr.
A Funeral Service celebrating Bill's life will be held at 12:00 p.m. on Saturday, June 5, 2021, in Fisher Funeral Chapel.
Burial will follow in the St. Joseph Cemetery in Delphi.
Friends will be received from 10 a.m. until the time of the service at noon Saturday in the funeral chapel.