Last Updated on June 22, 2021 by Fisher Funeral Chapel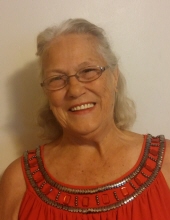 Eloise M. Berry, 78, of Logansport, passed away on June 21, 2021 at her residence.
Born November 11, 1942, in Logansport, she was the daughter of the late Clifford and Fara (Peckham) Taylor.
Eloise was married to Chester Berry, who preceded her in death on January 12, 1997.
Eloise loved her pet squirrel monkey. She was an avid reader and also enjoyed doing crossword puzzles. Eloise was always ready to search for good finds at yard sales.
Eloise is survived by three sons, Chester (Anna) Berry, of Logansport, Robin Berry of San Diego, CA, and Curtis; three daughters, Samantha (Jeff) Jones, Arizona, Charlene, and Jenny; three sisters, Donna (Charles) Roberts of Indianapolis,, Marilyn (James) DeWitt of Logansport, Janice (Tom) Monroe of Logansport; brother, Clifford Taylor of Logansport; grandchildren, Allyssa Layne, Amber Layne, and Shenoa Jones; great-grandchildren, Joshua and Hailey Madison, and Elijah Hussell; and several nieces and nephews.
She was preceded in death by Father, Clifford Taylor; her Mother, Fara Lee Peckham; and her companion, Michael Glendenning.
Private services were held at Fisher Funeral Chapel.
.
You may share memories and words of comfort on Eloise' Tribute Wall at www.fisherfuneralchapel.com.