Last Updated on August 13, 2021 by Fisher Funeral Chapel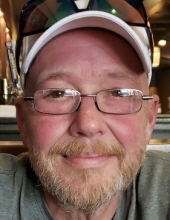 Billy Ray Kester, 57, Logansport, passed away at 9:00 p.m. Thursday, August 12, 2021, in his home, surrounded by his family.
Born April 26, 1946, in Princeton, West Virginia, he was the son of the late Billy Joe and Elsie "Loraine" (Winters) Kester.
On October 10, 1995, in he was married to Stacy (Sykes) Kester, who survives.
Billy was a veteran of the United States Army. He served stateside as a chaplain and was entrusted with the solemn task of notifying military families when a death occurred.
As an inventory specialist, Billy was employed with Protein, Inc. now known as BHJ USA.
He enjoyed the outdoors, especially target shooting and fishing. He was skilled as a custom knifemaker.
Surviving with his wife, Stacy, are three sons, Len (Erin) Kester, Tupelo, Mississippi, Scott DeKarske, Memphis, Tennessee, and Billy Joe Kester, Tupelo, Mississippi; one sister, April (Rick) Haumesser, Memphis, Tennessee; one nephew, Charlie (Laura) Haumesser and his children, Emerson, Ellis and Piper Roberts. and one niece,Heather (Keenan) Robert and her daughter, Aurora Haumesser.
He was preceded in death by one son, Alex Robert DeKarske.
Friends will be received from 3-5 p.m. Tuesday, August 17 at the at Fisher Funeral Chapel.
Full military honors will be accorded at 5 p.m. Tuesday, August 17 at the funeral home by the Cass County Honor Guard and the Indiana Army National Guard uniformed honor guard. A Memorial Service will follow with Pastor Jim Zimmerman officiating.
Interment, at a later date, will be in the Western Tennessee State Veterans Cemetery, 400 Forest Hill-Irene Road, Memphis, Shelby County, Tennessee.
You may share memories and offer condolences on Billy's Tribute Wall at www.fisherfuneralchapel.com