Last Updated on September 22, 2021 by Fisher Funeral Chapel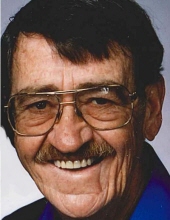 Clifton "Jay" Kitchel, 78, of Logansport, passed away in the early hours of Thursday morning, on the 16th day of September, 2021, in the emergency room of Memorial Hospital.
Born November 6, 1942, in Logansport, he was the son of the late Samuel M. and Betty May (Nulf) Kitchel.
Raised in the Bethel U.M. Church, Jay came from a loving Christian family. His older siblings were the late Bonnie Kitchel Miller and the late Larry Kitchel. Jay was the big brother of Steve (Betty) Kitchel, Penny (Bob) Bannon, Nancy Scagnoli, Randy (Julie) Kitchel, and Mike (Audrey) Kitchel. He is also survived by his sister-in-law, Conna Kitchel and many nieces and nephews and their extended family members.
Following his 1960 graduation from Logansport High School, Jay began working in his father's business, S.M. Kitchel & Son Concrete. His skill as a cement finisher grew and he eventually founded his own company known as Kitchel Concrete. He put his know-how to good use as a volunteer for Habitat for Humanity. He had also volunteered his services on different pavilions for Logansport Athletics. He had a big heart and was always willing to help anyone in need.
Jay met a beautiful young lady, Sara A. Carter, at a party when they were just teenagers. He asked to drive her home in his classic Chevy race car – and the rest is history. On March 16, 1963, in the Calvary Presbyterian Church, Jay and Sara were united in holy matrimony. The couple celebrated 58 happy years of marriage earlier this year. Sara survives in Logansport.
Jay had a developed a passion for horses at an early age. The thrill of the competition combined with his love for this majestic beast led him to raise and train horses for harness racing. Whether it was county fairs or the Indiana State Fair, Jay lived and breathed the sport. He raced along with his brother, Steve, and partnered with Bobby Shanks to form a winning competition on the racing circuit. Jay took on an apprentice, Robert Crider, as a horse trainer and eventually, a cement mason, too, who has remained a close friend to Jay all of his life.
When his children were young, he enjoyed serving as a volunteer coach for the different sports they were involved in and he was always in the stands cheering for his kids and grandkids at their events.
Like his father before him, Jay was first and foremost a family man. Jay and Sara were blessed with four children who meant the world to him: his daughter, Laura (Mitch) Karnafel, Logansport, and his sons, Scott (Wendy) Kitchel, St. Petersburg, Florida, and Eric (Sarah) Kitchel and Ryan (Heidi) Kitchel, all of Logansport. As a grandpa, he proudly spoiled his beloved grandchildren rotten with bags of candy on every opportunity he had to do so. His grandchildren in order of age include: Heath, Alex and Chase Karnafel, Alex Kitchel, Matt Karnafel, Savannah Kitchel, Megan Karnafel, Liam Kitchel, Claire Kitchel, Mickey Karnafel, and Tristan, Deagan, Evie, Gwendolyn, Henry, and Finley Kitchel. Jay's blessings continued with the addition of great-grandchildren Chloe, Theo and Charlie Karnafel with the newest baby due this coming January. And without a doubt, little grandson, Easton Gray Kitchel was among those family members there to greet Jay in Heaven.
A Celebration of Jay's Life will take place at 7 p.m. Thursday, September 23, in Fisher Funeral Chapel. Jay's brother, Mike will officiate at the service.
Burial, in Ever-Rest Memorial Park, will take place at a later date.
Family and friends are invited to gather from 5 to 7 p.m. Thursday, prior to the service, in Fisher Funeral Chapel.
You may share memories and offer words of comfort and hope on Jay's Tribute Wall at www.fisherfuneralchapel.com