Last Updated on July 22, 2020 by Fisher Funeral Chapel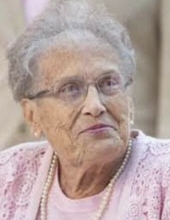 Sharon A. Samuels, 78, of Logansport, said goodbye to her Earthly body to be reunited with her Heavenly Father and His Son Jesus Christ and other family members who had gone before her on Tuesday, July 21, 2020, in her home.
Born Oct. 15, 1941, in the small southern town of Cannelton, she was the daughter of John A. and Elizabeth (McFarling) Thomas. The family moved to Logansport when she was a little girl to seek employment with the Logansport State Hospital.
A 1959 graduate of Logansport High School, Sharon met her future husband and lifelong sweetheart, Richard T. "Dick" Samuels, when she was just 15 years old. The couple were united in marriage on June 6, 1959, in the Clymers U.M. Church.
A homemaker, Sharon was a loving and devoted wife and mother. Whatever her husband and her children were involved in, she was right there supporting them. After her children were raised, Sharon started working alongside her husband in 1998 with the family business, Sam's Inc. She had also worked for JoAnn Fabrics.
Sharon was a faithful member of the Church of Jesus Christ of Latter Day Saints where she had served as the Women's Group Leader for the Relief Society. She also shared her knowledge as a counselor for the Church's Young Women's group and the LDS Primary ministry. She put her faith into action and made an impact on countless lives.
When it came to her children, Sharon served as a Brownie and Girl Scout leader. She was active on the PTA Council, serving as past president. Sharon was a member and past president of two Extension Homemaker's groups: The Busy Beavers and the Hi-Neighbor Home Ec Clubs. She had also served as president of the Extension Homemakers Council. Sharon had served as president of the "Mothers of Twins" club and had been named "Mother of the Year" twice during her lifetime.
Sharon loved to read, cross stitch and sew. An excellent seamstress, over the years she made LHS Swing Choir dresses as well as many bridal and bridesmaid gowns. She passed down her expertise in baking to her daughters and grandchildren.
Surviving with her husband of 61 years, Richard T. "Dick" Samuels, are her seven children: Tamela Samuels, Logansport; Michelle (Kurt) Konow, Naperville, Illinois; Jonni (Brent) Kepner, Logansport; Monique Outzen, Plainfield; Troy (Jennifer) Samuels, Venice, Florida; Tracey (Tom) Puckett, Rochester; and Amy (Stephen) Rowbury, American Fork, Utah; 30 grandchildren; James (Joie) Montgomery, Kristin Montgomery (Richard), Landon (Bibi) Montgomery, Jana Montgomery (Beto), Sarah Carrier (Erik), Carrington (Katie) Konow, Antoinette (Jeremy) Skaar, Hillary (Buddy) Hall, Bryce (Chloe) Kepner, Chelsey Kepner, Maryssa (Drew) Shaver, Emma (Joe) Carden, Drew Jackson, Dylan Jackson, Sierra Outzen, Tyra Outzen, Tazz Outzen, Ryan (Alisha) Samuels, Coby Samuels, Tadd (Samantha) Hettinger, Nicole (Tom) Davidson, Christopher (Heather) Holloway, Nate Holloway (Thane), Erin (Ben) Reason, Brad (Christie) Puckett, Wes Puckett, Eloise Rowbury, Lydia Rowbury, Gracie Rowbury and Jeremiah Rowbury; 34 great-grandchildren; and her furry baby, her beloved little dog, Chloe.
In addition to her parents, she was preceded in death by a brother, Frank C. Thomas; a sister, Anita Louise Thomas; her son-in-law, Ty Outzen, and two great-grandchildren, Ian Drummond and Tinsleigh Holloway.
A funeral service celebrating Sharon's life will be held at 10:30 a.m. on Saturday, July 25, at Fisher Funeral Chapel with Bishop Tucker presiding.
Friends will be received from 4-7 p.m. on Friday, July 24 in Fisher Funeral Chapel.
Interment will follow in the St. John's Cemetery.
Memorial contributions may be made to the McHale Auditorium Endowment Fund (to name a chair(s) in her family's name); the Cass County Carousel Foundation (to purchase a brick in honor of her family's name); or to the American Kidney Foundation.
You may share memories and offer words of condolence on Sharon's Tribute Wall at www.fisherfuneralchapel.com.