Last Updated on October 6, 2020 by Fisher Funeral Chapel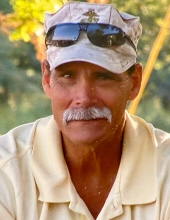 Gregory A. Scott, 64, Onward, passed away at his home in the early hours of Tuesday, September 29, 2020.
Born August 4, 1956, in Logansport, he was the son of the late William N. and Phyllis J. (Davis) Scott.
Greg was a 1974 graduate of Caston High School.
Affectionately known as "Captain", Greg served in the Marines from 1975-1977 and worked for the U.S. Army Corp of Engineers from 1982 until his retirement in 2016. His construction expertise took him to Kuwait in 1990 for Operation Desert Storm and to Iraq in 2004-05 and again in 2006-07 for Operation Iraqi Freedom. He also provided emergency assistance on five hurricane debris missions.
Professionally, he was recognized with Commander's Award for Civilian Service and the Superior Civilian Service Award. Personally, he was known for his steady demeanor, a delightfully ornery twinkle in his eye, and a mustache that few men will ever know. When not enjoying a cold beer on the porch of his hand-crafted homestead in Onward, Greg enjoyed riding his Harley, playing poker, and filling the air with his incredible laugh. He was a member of the American Legion Post #418 in Walton.
Survivors include his friend with a ring, Susan Wheeler; sister, Deborah (Craig) Campbell; brother, Larry Burns; daughters Shannon Hensley, Amber (Mack) Scott, Leiah (David) Galownia, and Christie (Terry) Caudill; sons Chad Rentschler and David Holmes, and grandchildren Renee, Kieron, Nyralie, Benjamin, Lillian, Beatrix, McKayla, Brody, Wyatt, Braxton, and Jazmine.
In addition to his parents, Greg was preceded in death by his brothers, Michael Scott and Don Burns; and his sister, Kathy Douglass.
A Celebration of Life will be held at Fisher Funeral Home will be at 2 p.m. Friday, October 9th in Fisher Funeral Chapel with Sam Pier officiating. Military honors will be accorded by the Cass County Honor Guard and the U.S. Marines Honor Team.
Burial, at a later date, will be in the Spring Creek Cemetery in Logansport.
You may share memories, photos and condolences on Greg's Tribute Wall at www.fisherfuneralchapel.com.