Last Updated on January 3, 2021 by Cass County Online
You'll find lots of holiday programming through streaming services like Netflix and Disney+, but there's just something about watching your holiday favorites on cable, with breaks for holiday commercials.
UPDATE: As of Nov. 18, there's news on the Peanuts gang!
Apple TV+ will launch "A Charlie Brown Thanksgiving" on November 18, and the special will be available for free from November 25 until November 27.
The Peanuts gang will also deck the halls with the premiere of "A Charlie Brown Christmas," streaming exclusively on Apple TV+ on December 4. The holiday special will be available to enjoy for free from December 11 until December 13.
To complement their release on Apple TV+ this holiday season, "A Charlie Brown Thanksgiving" will also air on PBS and PBS KIDS on November 22, 2020 at 7:30 pm local time/6:30 pm CT (check local listings) and "A Charlie Brown Christmas" will air on PBS and PBS KIDS on December 13, 2020 at 7:30 pm local time/6:30 pm CT (check local listings)
FRIDAY, NOV. 20, 2020
Great Performances – Irvin Berlin's Holiday Inn – The Broadway Musical | 9-11:30 p.m. | Enjoy the hit Broadway adaptation of the classic 1942 movie musical, showcasing an Irving Berlin score including the Oscar-winning "White Christmas" with big dance numbers, comedy and a hit parade of the great songwriter's famous tunes | PBS
SATURDAY, NOV. 21, 2020
The Croods | 8-10 p.m. | Featuring the voices of Nicolas Cage, Ryan Reynolds and Emma Stone, this family-friendly adventure film about a caveman family was a worldwide box office hit. | NBC
SUNDAY, NOV. 22, 2020
A Charlie Brown Thanksgiving | 7:30 p.m. | PBS & PBS Kids
WEDNESDAY, NOV. 25, 2020
A Saturday Night Live Thanksgiving Special | 9-11 a.m. | Many of the Thanksgiving-themed sketches over the course of "SNL's" illustrious 46-season history will delight audiences. | NBC
THURSDAY, NOV. 26, 2020 (Thanksgiving)
The 94th Annual Macy's Thanksgiving Day Parade | 9 a.m.-noon (repeat at 2 p.m.) | The tradition continues with a reimagined celebration that will safely bring the magic of the parade to Herald Square with giant floats and Broadway performers as families watch from the comfort of their homes. | NBC
The CBS Thanksgiving Day Celebration | 9 a.m. – 12 p.m. | While there will not be a traditional parade this year due to the global pandemic, the ritual of waking up and watching the parade will continue as Kevin Frazier and Keltie Knight celebrate the holiday and take viewers on a tour of the most popular balloons, floats and highlights from years past, including the iconic Santa Claus. | CBS
The National Dog Show | 12-2 p.m., repeat Nov. 28 at 8 p.m. | Man's best friend gets the spotlight as over 175 breeds will compete in the annual canine competition. | NBC
Olaf's Frozen Adventure | 8:00-8:30 p.m. |In "Olaf's Frozen Adventure," Olaf teams up with Sven on a merry mission. It's the first holiday season since the gates reopened and Anna and Elsa host a celebration for all of Arendelle. When the townspeople unexpectedly leave early to enjoy their individual holiday customs, the sisters realize they have no family traditions of their own. So, Olaf sets out to comb the kingdom to bring home the best traditions and save Anna and Elsa's "first Christmas in forever." "Olaf's Frozen Adventure" features the original cast of Arendelle characters, including Olaf, voiced by Josh Gad ("Marshall," "Book of Mormon"); Anna, voiced by Kristen Bell ("Frozen," "Bad Moms"); Elsa, voiced by Idina Menzel (Broadway's "Wicked," "Rent" and "If/Then"; Fox's "Glee"); and Kristoff, voiced by Jonathan Groff (Broadway's "Hamilton," Netflix's "Mindhunter")| ABC
Toy Story That Time Forgot | 8:30-9:00 p.m. | Pixar Animation Studios' special for television, "Toy Story That Time Forgot," features everyone's favorite characters from the "Toy Story" films. During a post-Christmas play date, the "Toy Story" gang finds themselves in uncharted territory when the coolest set of action figures ever turn out to be dangerously delusional. It's all up to Trixie the triceratops if the gang hopes to return to Bonnie's room in this "Toy Story That Time Forgot." The cast includes Tom Hanks as Woody, Tim Allen as Buzz, Kristen Schaal as Trixie, Kevin McKidd ("Grey's Anatomy") as Reptillus Maximus, Wallace Shawn as Rex, Timothy Dalton as Mr. Pricklepants, Don Rickles as Mr. Potato Head and Joan Cusack as Jessie. | ABC
The Wonderful World of Disney: Magical Holiday Celebration – *new | 9:00-11:00 p.m. |Kicking off the holiday season on ABC for its fifth consecutive year, this magical celebration on Thanksgiving night features a look back on spectacular celebrity musical performances among a flurry of Disney holiday entertainment. The holiday special is a collaboration by Disney Parks, ABC and Endeavor Content's Film 45. | ABC
FRIDAY, NOV. 27, 2020:
How the Grinch Stole Christmas | 8-8:30 p.m.| The iconic 1966 cartoon features the voice of Boris Karloff as the Grinch.|NBC
Santa Claus Is Comin' to Town | 8:00-9:01 p.m. |In the perennial favorite created in 1970 by Rankin-Bass Productions ("Rudolph the Red-Nosed Reindeer," "Frosty the Snowman"), Fred Astaire narrates this timeless tale of Kris Kringle (Mickey Rooney), a young boy with an immense desire to do good things for others. The vocal cast features Mickey Rooney as Kris Kringle; Keenan Wynn as Winter; Paul Frees as Burgermeister Meisterburger, Grimsby, the soldiers and the townsmen; Joan Gardner as Tanta Kringle; Robie Lester as Jessica and Andrea Sacino; Dina Lynn, Gary White and Greg Thomas as the children.| ABC
Frosty the Snowman | 8-8:30 p.m. | Frosty, that "jolly, happy soul" whose old silk hat full of magic has turned him into a musical Christmas legend, once again demonstrates his unique showmanship. Narrated by Jimmy Durante, the special also includes the voices of Jackie Vernon (as Frosty) and Billy De Wolfe (as Professor Hinkle). (Rebroadcast) | CBS
Illumination Presents Minions Holiday Special | 8:30-9 p.m. | Illumination presents four new mini-movie escapades along with special guest appearances from some of Illumination's beloved characters from their "The Secret Life of Pets" and "Sing" franchises | NBC
Frosty Returns | 8:30-9 p.m. | The magic still in his old silk hat, the holiday season's perennially popular original dancing snowman continues his adventure and skates on the edge of danger. Jonathan Winters is the narrator with John Goodman as the voice of Frosty. (Rebroadcast) | CBS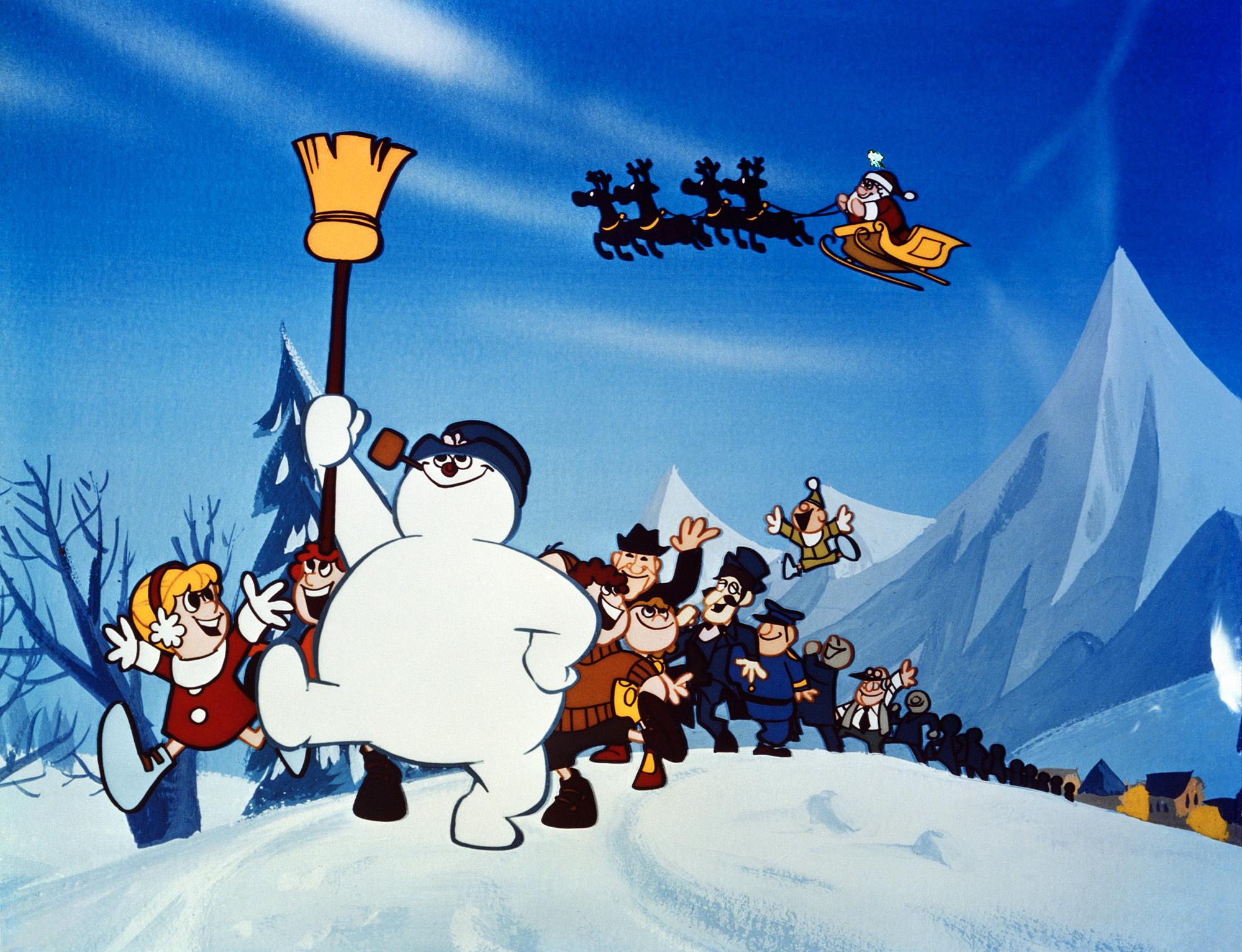 SATURDAY, NOV. 28, 2020:
Robbie the Reindeer: Hooves of Fire | 8-8:30 p.m. | In this animated special, Robbie (voiced by Ben Stiller) must train to compete in the Reindeer Races to become a part of the sleigh team for Santa (voiced by Jim Belushi). (Rebroadcast) | CBS
Robbie the Reindeer | Legend of the Lost Tribe | 8:30-9 p.m. |In the second of two 30-minute specials, Robbie battles Blitzen (voiced by Hugh Grant) in an effort to stop his nemesis's launch of a reindeer theme park. Britney Spears, James Woods, Leah Remini and Jerry Stiller are among the additional stars to lend their voices. (Rebroadcast)| CBS
The National Dog Show | 8 p.m. (repeat from Nov. 26) |Man's best friend gets the spotlight as over 175 breeds will compete in the annual canine competition | NBC
The Story of Santa Claus | 9-10 p.m. |This animated musical holiday special revolves around a gentle toymaker (voiced by Ed Asner) whose only wish is to deliver a toy to every child on Christmas. The voices of Betty White and Tim Curry are also featured. (Rebroadcast) | CBS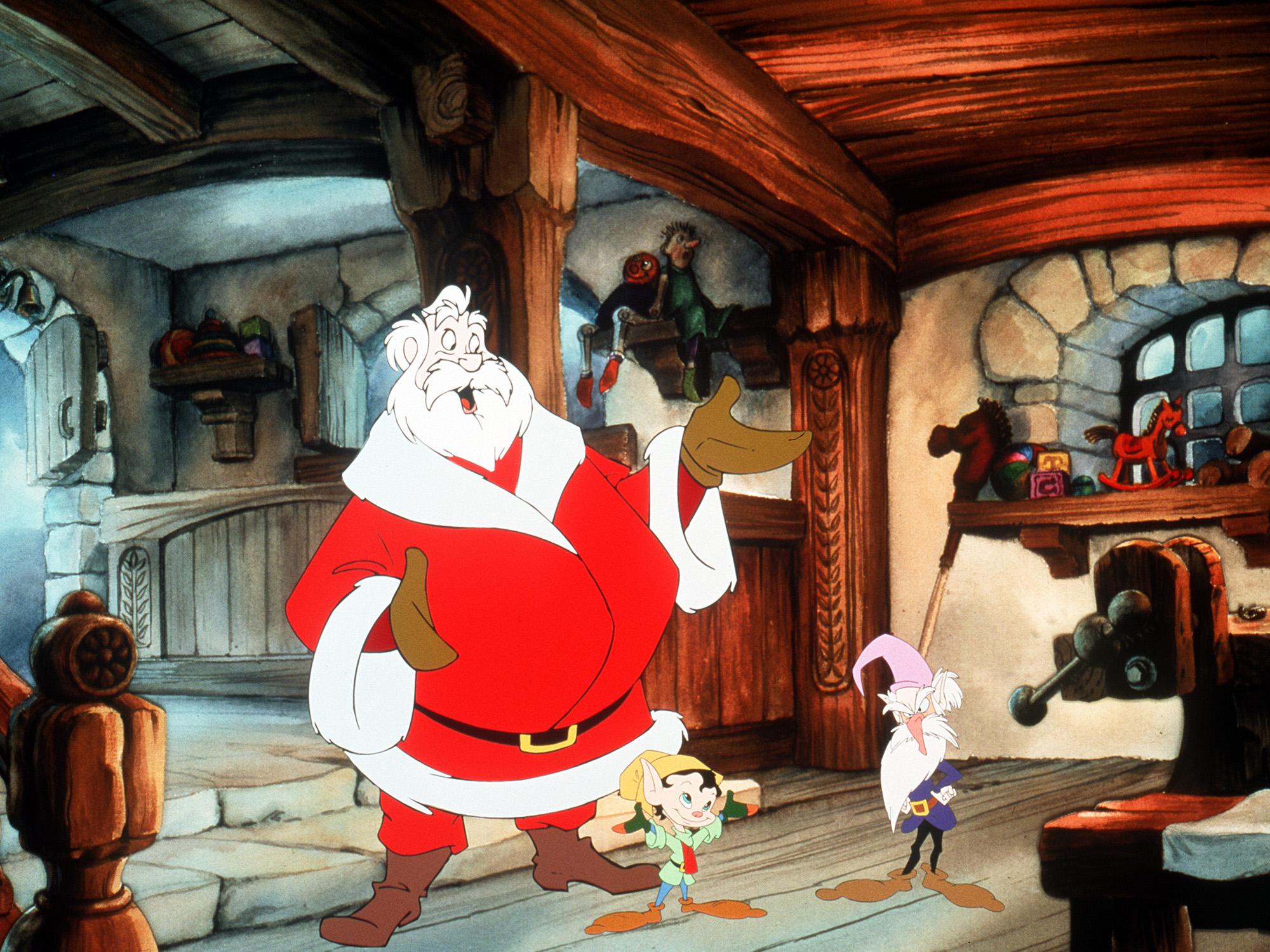 SUNDAY, NOV. 29, 2020
Disney Prep & Landing | 7-7:30 p.m. |Walt Disney Animation Studios brings you a half-hour holiday special tale of an elite unit of elves known as Prep & Landing. After working tirelessly on Prep & Landing for 227 years, an elf named Wayne is upset when he doesn't receive an expected promotion to be the Director of Naughty List Intelligence. Instead, Magee, the North Pole Christmas Eve Command Center Coordinator (NPCECCC for short), partners Wayne with Lanny, an idealistic rookie who has an undying enthusiasm for Christmas. During their Christmas Eve mission, Wayne and Lanny encounter unexpected challenges that push them to their limits. Will the elves be able to guide Dasher, Dancer and the rest of the reindeer pulling Santa's sleigh through a raging snowstorm to ensure a merry Christmas for all? | ABC
Disney Prep & Landing 2: Naughty vs. Nice | 7:30-8 p.m. |The yuletide adventures of Christmas elves Lanny and Wayne continue. With the Big 2-5 fast approaching, Wayne and Lanny must race to recover classified North Pole technology that has fallen into the hands of a computer-hacking Naughty Kid! Desperate to prevent Christmas from descending into chaos, Wayne seeks out the foremost Naughty Kid expert to aid in the mission, a bombastic member of the Coal Elf Brigade who also happens to be his estranged brother, Noel. | ABC
MONDAY, NOV. 30, 2020
The Disney Holiday Singalong – *new | 8-9 p.m. | Returning for a third iteration, "The Disney Holiday Singalong" will feature more music and magic just in time for the holidays. The one-hour festive musical event will feature star-studded performances, animated on-screen lyrics, more favorite Disney melodies and classic holiday songs. | ABC
CMA Country Christmas" – *new | 9-10 p.m. | CMA Country Christmas" returns for its 11th year. Filmed in Nashville, the special features some of country music's most beloved artists coming together for an intimate night full of holiday classics. Host and performers will be announced at a later date. Last December's broadcast of ABC's "CMA Country Christmas" was the most-watched show in the two-hour time period (5.9 million Total Viewers) | ABC
TUESDAY, DEC. 1, 2020:
Rudolph the Red-Nosed Reindeer | 8-9 p.m. | Narrated by Burl Ives, who is also heard as the voice of Sam the Snowman, this favorite is a music story based on the popular song of the same name by Johnny Marks. It recounts the tale of a shy reindeer whose Christmas spirit is dampened because his shiny nose has made him the laughing stock of all of Christmasville. (Rebroadcast) | CBS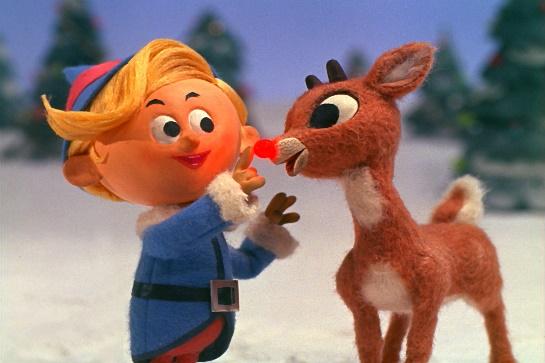 WEDNESDAY, DEC. 2, 2020
88th Annual Christmas in Rockefeller Center | 8-10 p.m. | For eight decades the tree-lighting ceremony has been one of the iconic New York City holiday moments with millions watching across the country in the comfort and safety of their homes. | NBC
Radio City Christmas Spectacular | 10-11 p.m. |The world famous Rockettes perform in the iconic show that entertains the thousands of theatergoers who visit the famed Rockefeller Center venue each holiday season. | NBC
The Voice Holiday Celebration | 8-9 p.m. (repeat Dec. 16 at 8 p.m. and Dec. 22 at 8 p.m.) |An array of "Voice" coaches past and present, some music superstars and many beloved artists from the "Voice" family perform holiday classics and popular modern favorites. Plus, Season 19 coaches, Blake, Kelly, John and Gwen share some of their favorite holiday traditions and memories. | NBC
SUNDAY, DEC. 6, 2020:
A Holly Dolly Christmas | 8:30-9:30 p.m. | Christmas is Dolly Parton's favorite time of year, and America's beloved entertainer is excited to share some much needed joy and holiday cheer at the end of this challenging year. Performing from an intimate, candlelit set, Dolly brings both powerful, faith-filled hymns and light-hearted holiday classics to viewers, sharing personal Christmas stories and faith-based recollections of the season, interspersed with songs from her new, record-breaking #1 holiday album A Holly Dolly Christmas. | CBS
WEDNESDAY, DEC. 9, 2020
Dr. Seuss' The Grinch Musical! | 8-10 p.m. (repeats Dec. 21 at 8 p.m.)| Matthew Morrison will star as the curmudgeonly creature in a stage production from London's Troubadour Theatre | NBC
SUNDAY, DEC. 13, 2020
A Charlie Brown Christmas| 7:30 p.m. | PBS & PBS Kids
MONDAY, DEC. 14, 2020
Christmas with the Tabernacle Choir Featuring Kelli O'Hara and Richard Thomas | 9-10 p.m., repeats Dec. 24 at 9 p.m. | The 17th annual "Christmas with The Tabernacle Choir" holiday special features Tony Award winner and Emmy and Grammy nominee Kelli O'Hara, Emmy Award-winning television, film and stage actor Richard Thomas, and the Emmy Award-winning Tabernacle Choir at Temple Square along with Orchestra at Temple Square and Bells at Temple Square in an Americana-themed program that exudes the warmth and peace the season can bring. | PBS
TUESDAY, DEC. 15, 2020
Ella Wishes You A Swinging Christmas with Vanessa Williams | 8-9 p.m., repeats Dec. 18 at 9 p.m. | In collaboration with the Ella Fitzgerald Foundation, the American Pops Orchestra presents an evening celebrating the entire iconic album of holiday classics. This 60-minute performance stars host and vocalist Vanessa Williams with appearances by Dee Dee Bridgewater, Norm Lewis, Carmen Ruby Floyd, Nova Payton, Dave Detwiler and Morgan James. | PBS

WEDNESDAY, DEC. 16, 2020
The Voice Holiday Celebration | 8-9 p.m. (repeat from Dec. 2.) |An array of "Voice" coaches past and present, some music superstars and many beloved artists from the "Voice" family perform holiday classics and popular modern favorites. Plus, Season 19 coaches, Blake, Kelly, John and Gwen share some of their favorite holiday traditions and memories. | NBC
A Saturday Night Live Christmas Special | 9-11 p.m. (repeats Dec. 22 at 9 p.m.) Santa brings the laughs as "SNL" goes into the time capsule for two hours of Christmas-themed sketches. | NBC
FRIDAY, DEC. 18, 2020
Shrek the Halls | 8:30-9:01 p.m. |DreamWorks Animation's "Shrek the Halls," a half-hour of entertainment starring America's favorite ogre and his friends, features the voices of Mike Myers, Eddie Murphy, Cameron Diaz and Antonio Banderas. Just when Shrek thought he could finally sit back, relax and enjoy his happily ever after with his new family, the most joyous of all holidays arrives. It's Christmas Eve and everyone is filled with holiday cheer – except for Shrek. He isn't exactly the picture of yuletide joy, but for the sake of Fiona and the kids, he tries to get into the spirit of things as only an ogre can. Unfortunately, everyone seems to have their own ideas about what Christmas is all about, so when Donkey, Puss In Boots, Gingerbread Man and the whole gang try to join in on the fun, Shrek's plans for a cozy family celebration end up spiraling into one truly unforgettable Christmas | ABC
Ella Wishes You A Swinging Christmas with Vanessa Williams | 9 p.m., | In collaboration with the Ella Fitzgerald Foundation, the American Pops Orchestra presents an evening celebrating the entire iconic album of holiday classics. This 60-minute performance stars host and vocalist Vanessa Williams with appearances by Dee Dee Bridgewater, Norm Lewis, Carmen Ruby Floyd, Nova Payton, Dave Detwiler and Morgan James. | PBS
SATURDAY, DEC. 19, 2020
Global Citizen Prize |8-9 p.m. | The second annual event features special musical collaborations, will celebrate individuals taking action to end extreme poverty and present notable presenter and powerful video packages telling revealing stories of action and impact. | NBC
SUNDAY, DEC. 20, 2020
The Sound of Music |7-11 p.m. | ABC will air the Rodgers & Hammerstein cinematic treasure "The Sound of Music." Celebrate the Oscar®-winning classic with popular favorites "Edelweiss," "My Favorite Things," "Climb Every Mountain," "Do-Re-Mi," "Sixteen Going on Seventeen," "The Lonely Goatherd" and "The Sound of Music. | ABC
MONDAY, DEC. 21, 2020
Dr. Seuss' The Grinch Musical! | 8-10 p.m. (repeats Dec. 21 at 8 p.m.)| Matthew Morrison will star as the curmudgeonly creature in a stage production from London's Troubadour Theatre | NBC
TUESDAY. DEC. 22, 2020
The Voice Holiday Celebration | 8-9 p.m. (repeat from Dec. 2) |An array of "Voice" coaches past and present, some music superstars and many beloved artists from the "Voice" family perform holiday classics and popular modern favorites. Plus, Season 19 coaches, Blake, Kelly, John and Gwen share some of their favorite holiday traditions and memories. | NBC
A Saturday Night Live Christmas Special | 9-11 p.m. | Santa brings the laughs as "SNL" goes into the time capsule for two hours of Christmas-themed sketches. | NBC
THURSDAY, DEC. 24, 2020
It's a Wonderful Life | 8-11 p.m. | The holidays wouldn't be the same without a rewatching of the classic 1946 film, starring Jimmy Stewart and Donna Reed. | NBC
The Greatest Showman – *network broadcast premiere | 8-10 p.m. | An original musical inspired by the life of P.T. Barnum, starring Hugh Jackman. Barnum was a visionary who rose from nothing to create the "Greatest Show on Earth," a spectacle and celebration of his larger-than-life imagination that captivated audiences around the globe. | ABC
Christmas with the Tabernacle Choir Featuring Kelli O'Hara and Richard Thomas | 9-10 p.m., repeats Dec. 24 at 9 p.m. | The 17th annual "Christmas with The Tabernacle Choir" holiday special features Tony Award winner and Emmy and Grammy nominee Kelli O'Hara, Emmy Award-winning television, film and stage actor Richard Thomas, and the Emmy Award-winning Tabernacle Choir at Temple Square along with Orchestra at Temple Square and Bells at Temple Square in an Americana-themed program that exudes the warmth and peace the season can bring. | PBS
Christmas Eve Mass | 11:30 p.m. – 1 a.m. | Viewers will be able to watch the Pope Francis-led mass from St. Peter's Basilica in Rome. | NBC
FRIDAY, DEC. 25, 2020
Disney Parks Magical Christmas Day Celebration | 10 a.m. – 12 p.m. | Disney's annual Christmas celebration airs Christmas morning on ABC and features heartwarming stories and amazing celebrity performances. The holiday special is a collaboration by Disney Parks, ABC and Endeavor Content's Film 45. |ABC
How the Grinch Stole Christmas | 8-830 p.m.| The iconic 1966 cartoon features the voice of Boris Karloff as the Grinch. |NBC
How the Grinch Stole Christmas (movie) | 8:30-11 p.m. | Jim Carrey starred as the title character in director Ron Howard's holiday smash. | NBC
THURSDAY, DEC. 31, 2020
Countdown to 2021 | 8-10 p.m. | The highlights and newsmakers of 2020 are brought to the fore in this year-end review. | NBC
United in Song: A Celebration of American's Resilience | 8-9:30 p.m., rebroadcast from 9:30-11 p.m. |As part of a national PBS broadcast for New Year's Eve, these performances, filmed at George Washington's Mt. Vernon as well as the John F. Kennedy Center for the Performing Arts, encourage our nation to come together and celebrate our irrepressible strength as Americans. From the enormity of COVID-19 to the significant presence of social injustice, this special evening brings us together in the ever-present pursuit of our uniting as one America. | PBS
NBC New Year's Eve Special | Thursday, Dec. 31, 10-11 p.m. (Part 1) and 11:30 p.m.-12:30 a.m. (Part 2) |An entertainment-filled sign-off to 2020 and a hopeful look ahead to 2021. | NBC
FRIDAY, JANUARY 1, 2020
The Rose Parade's New Year's Celebration Presented By Honda | 11:30 a.m. – 1 p.m.| A look at what makes the iconic Pasadena parade such a national landmark to bring in the new year. | NBC