Last Updated on December 15, 2020 by Cass County Online
Compiled by Michelle Dials for Cass County Communication Network
Livestreams have been one of the things that have gotten us through 2020, so we made a list of some things you can experience from home this holiday season. (These experiences are free, but many arts organizations are also offering paid events and could use your support.)
Beginning at 6:10 p.m. ET on Tuesday, Dec. 15, the Voices of Liberty from EPCOT will perform live from America Gardens Theatre on the Disney Parks Blog. Their performance will not be available for replay, but you can also find a virtual viewing of Minnie's Wonderful Christmastime Fireworks and an encore performance of the Candlelight Processional narrated by Neil Patrick Harris from 2019.
---
Online Tour: Christmas Around the World and Holidays of Light from the Museum of Science and Industry in Chicago
Bring the magic of the holidays to your living room with online tours. Learn about the stories behind the trees and explore the exhibits from the comforts of home. These free guided tours are 45 minutes long.
Friday, Dec. 18 at 3:30 p.m.
Thursday, Dec. 24 at 4:30 p.m.
Check it out here.
---
Butler University's annual holiday tradition, Rejoice! will be presented virtually and will include performances by the Butler University Choirs, Butler Symphony Orchestra, Butler University Jazz Ensemble, Jordan Jazz and the Butler University Percussion Ensemble.
The performance will be available at 7:30 p.m. on Thursday, Dec. 17 here.
---
For the first time in 87 years, Purdue Musical Organizations will present the Purdue Christmas Show as a virtual production. The show will be shared online via the PMO website and social media channels on Dec. 19 and will be available to view through Jan. 1. No tickets or pre-registration are required to view the free performance.
More than 300 student performers – the Purdue Varsity Glee Club, Purduettes, Purdue Bells, University Choir, Heart & Soul and PMO Express – will be featured in the virtual show, titled "A Different Kind of Christmas."
To view the virtual Christmas Show performance, visit www.purdue.edu/pmo on Dec. 19.
---
On December 19 at 7:30 p.m., join the Indianapolis Chamber Orchestra for a festive evening of Baroque Christmas music. This concert features Associate Concertmaster, Sarah Page, performing the violin solo from Vivaldi's "Winter" from The Four Seasons. The repertoire in this concert showcases holiday favorites from Italy, Germany, France, and Austria. Register for a free link through ICO's website here.
---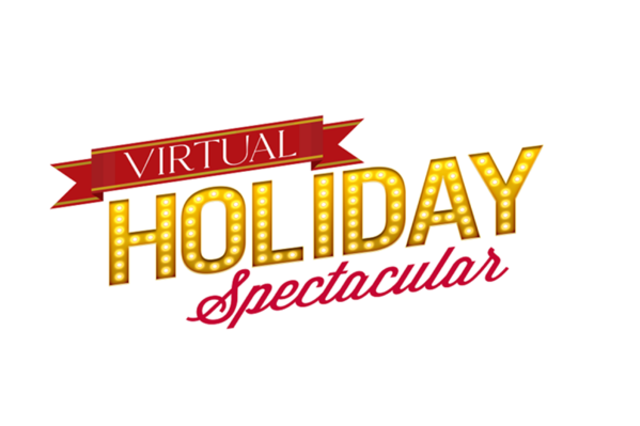 The Virtual Holiday Spectacular (VHS) is a fundraiser concert showcasing artists and organizations in Fort Wayne and Indianapolis to help raise money to support them, the Artist Relief Fund, and the Community Harvest Food Bank. It will stream at 8 p.m. on December 20. Get details at https://www.fwspectacular.com/
---
The St. Louis Ballet will offer streamed performances of the Nutcracker Extravaganza on Dec. 19, 20, and 21-23. Get more details here.
Central Florida Ballet will offer an online premiere of The Nutcracker at 7 p.m. Wednesday, Dec. 23 on their YouTube channel. Check it out here.
---