Last Updated on January 7, 2021 by Fisher Funeral Chapel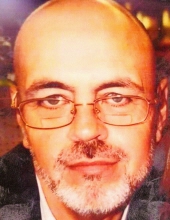 Donald Charles Melroy, 67, of Logansport, passed away Monday, January 4, 2021, in the emergency room of Ascension St. Vincent's Hospital, Kokomo, follow a battle with the Covid-19 virus.
Born June 7, 1953, in Kentucky, he was the son of the late Donald Carlisle and Marilyn (Spencer) Melroy.
Donald had worked as a used car salesman for many years.
Donald attended the Refuge Worship Center. He enjoyed racing and was a huge NASCAR fan. Donald loved singing karaoke and playing the lottery.
Surviving are his companion, Deb Smith; four children, Angel Melroy, Lisa (Chris) James, Shawna (Richard) Osborn, and Shane Hall; one sister, Robin (Stan) Watson; his grandchildren: Cody Tunis, Brooke Tunis, Matthew Tucker, Dylan Armstrong, Noah and McKenna James, Kassadie James, Chelsea Hall and Taylor Hall; and ten great-grandchildren.
In addition to his parents, he was preceded in death by one sister, Debra Casady.
A Memorial Service celebrating Donald's life will be held at 2 p.m. Friday, January 8, 2021, at the Refuge Worship Center, 835 Spear Street, Logansport, with Pastor David Payton officiating.