Last Updated on January 25, 2021 by Fisher Funeral Chapel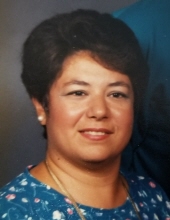 Karlajean (Rentschler) Gregory, 68, of Twelve Mile, IN, passed away on Tuesday, January 19, 2021 in Lafayette. Born August 29, 1952, she was the daughter of the late Carl D. Rentschler and Katryna Jane (Casper) Rentschler.
Karlajean was also known as Karla or KJ to family and friends, as well as Mrs. Gregory to the many students she taught and inspired throughout a long teaching career that continued beyond her retirement. She was a graduate of Caston High School in 1970.
Karlajean earned her Bachelor's Degree at Manchester College, and then matriculated to Purdue University where she earned her Degree of Master of Science in Education. As a teacher for Tri-County School Corporation for 33 years she worked as a Remedial Reading Specialist, and taught 2nd and 3rd Grade in Wolcott and Remington, IN.
After becoming the recipient of a Lilly Endowment grant for its Teacher Creativity Fellowship Program, Karlajean embarked on a journey to explore her interest in the field of paleontology. This included discovering dinosaur fossils while working alongside renowned paleontologists in South Dakota, creating a Dinosaur Club for students, developing an immense lifelong passion for dinosaurs, and becoming a loyal volunteer at The Children's Museum of Indianapolis. Upon retiring, she continued to teach by volunteering for Junior Achievement at Caston School Corporation.
She was a member of Fulton United Methodist Church, where she served as president of the Ladies' Aid and was also a former member of the Order of the Fulton Eastern Star. She enjoyed participating as a volunteer in the historical reenactment festivals of The Feast of the Hunter's Moon in West Lafayette, and the Trail of Courage in Rochester, IN.
Karlajean adored family, had a big heart and was always eager to help others. She was creative and had a wonderful sense of humor. She loved music, especially The Beatles and Paul McCartney. She enjoyed gardening, traveling, antiques, the glass sculptures of artist Dale Chihuly, museums of all kinds, Muhammad Ali, Frank Lloyd Wright's architecture, discovering new restaurants, cooking and baking, watching cooking shows, weaving baskets, cheering for the Chicago Bears, and attending dirt track auto races to watch family members compete. She also enjoyed watching horse racing and trying to determine the winner prior to the start based on how beautiful each horse was.
One of Karlajean's biggest sources of joy came from being a devoted Chicago Cubs fan, and she loved going to Wrigley Field with her sons.
She married William Henry Gregory in 1973; they later divorced and maintained a friendship. He preceded her in death in 2013.
Surviving are her two sons, Nicholas Gregory of Lafayette, and Matthew Gregory of Indianapolis. Her brother, Ken Rentschler of Twelve Mile, also survives.
In lieu flowers, family requests memorial contributions to The Children's Museum of Indianapolis (www.childrensmuseum.org/donate/donate-online).
Private services will be held Monday in Lafayette. You are invited to watch the live stream on Monday, January 25, 2021 at 2 p.m. at www.fisherfuneralchapel.com.